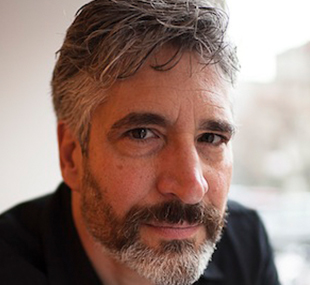 Michael Rossato-Bennett studied film at Temple University and studied lighting with family friend Vilmos Zigmond. In 1982 he shot Street Dance a one-hour documentary on the emerging Break-Dance and Tick-tism scene in Cincinnati, Ohio funded by the Ohio Arts Council. In 1984 he co-wrote and directed Victory House, a low-budget award-winning feature that follows the fates of three young men returning to small-town Ohio after WWll.
In 1989, he gave up working in film and founded a photo studio in Cincinnati. He specialized in travel photography and shot for National Geographic, Smithsonian, Islands Magazine, Travel and Leisure, British Heritage among others. During this time he published two books, Cincinnati, A Pictorial History, and Mammoth Cave, a Pictorial History.
In 1996 he came to New York where he helped his younger brother start Eyeball and worked as an editor in NYC. In 2009 he returned to documentary film work by starting Ximotion Media a company dedicated to producing films for non-profits and good causes. In 2009 he made short documentaries for The Mozart Academy, The Tibetan Buddhist Resource Center and Music & Memory. At present, his company has 5 documentaries in various stages of production besides Alive Inside. Tradition Transformed follows 6 Contemporary Tibetan Artists, artists from a culture that has no word for art and no tradition of non-religious art. Practically Enlightened, a comic look at one man's yearlong quest to become enlightened. Prison Dance, follows the changes in a dozen inmates in a maximum-security prison who are being taught modern dance. The Dancing One documents the life of dancer / choreographer Fanchon Shur.