09:00 PM - : – 10:00 PM HLIT VIP Long Table Think Tank for Guest Speakers & Advisory Board
06:00 PM - :

– 09:00 PM Program
Main Headliners, Guest Speakers, Storytellers, & Panel
Please join us in honoring Roger Lowenstein & Barbara Corday with the Golden Goody Award (the Oscar for Social Good) for their tremendous work with the LA Leadership Academy.
08:30 PM – 09:00 PM Heavy Appetizers, Full Bar, Coffee, Tea, Hot Chocolate, & Famous HLIT Raffle
The Writers Guild Foundation will present an extraordinary exhibit from its Library and Archive. The WGF Library and Archive is a living chronicle of film, television, videogame and new media writing, from the early days of silent movies to the most recent movies and TV shows. The WGF preserves both the history of the craft and the labor history of writing for the screen, mingling including early drafts and handwritten story notes from The Sopranos, Breaking Bad and The Empire Strikes Back with Hollywood Black List documents and other items from the early history of the WGA. The WGF also has a wide spectrum of modern and classic screenplays, teleplays and more.
Specials thanks to 1800Flowers.com for supplying edible treats & VIP Gifts
05:00 PM - :

– 06:00 PM Reception
Light Appetizers & Complimentary Cocktails
04:30 PM - :

– 05:00 PM Registration
41 Ocean
1541 Ocean Avenue
Santa Monica, CA 90401
(310) 566 – 3870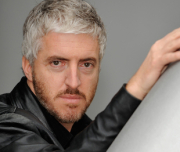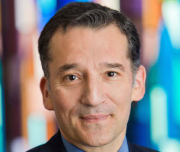 David Wolpe
Main Headliner
Author; Public Speaker; Rabbi, Sinai Temple