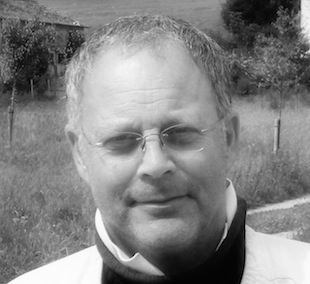 Studio executive, Network executive, Media consultant, Producer and University Professor, Gerard Bocaccio has had a diverse career in film and television that has spanned 25 years.
Mr. Bocaccio is currently the Senior Vice President of US Scripted entertainment for eOne Television. He joined in June of 2014 to ramp up development efforts in half hour, one hour and limited series that have international co-production appeal. To date, eOne Television has 7 on-air series and with this focus on expansion, is poised to firmly establish itself as an important Studio dedicated to producing groundbreaking ideas in television across multiple platforms and disciplines.
In his career, Mr. Bocaccio has worn many hats and in 2001 as the Senior Vice President, Entertainment at the newly launched FX Network he embarked on a career-defining path. Tasked with helping to launch the first original programming slate for the network, he was involved in the development and production of television that would go on to establish unparalleled bonafides for FX that inform on the channel to this day. During his tenure the Emmy and Golden Globe award winning series, The Shield, Nip/Tuck, Rescue Me, Lucky and Thief were launched, as well as a series of award winning telefilms, including among others, the Humanitas nominated, Sins of the Father, the Sundance and Cannes Film Festival entry Redemption and the award winning, The Pentagon Papers.
After FX, prolific film producer, Joel Silver recruited him to become President of Silver's eponymous television label at Warner Bros. During his stint, among others, he developed and was the EP of the People's Choice Award winning CBS series, Moonlight.
Mr. Bocaccio was also the Executive Vice President, Production for Sid Sheinberg's Universal based, The Bubble Factory. While there he oversaw development and production of 7 Studio pictures; receiving Co- EP credits on two independent films, Playing Mona Lisa and Bad Girlds of Valley High.
Mr. Bocaccio started his career at Warner Bros. Television having worked on series, China Beach, Murphy Brown, Life Goes On, and The Adventures of Brisco County, Jr., as well as stint with the renowned Producer, Aaron Spelling where he helped develop, among others, Model's Inc., Kindred, The Embraced, and Madman of the People. He was involved with the Emmy Award winning HBO film, And the Band Played On, and was instrumental in bringing to bear Sunset Beach, Spelling's first foray into Daytime.
In 2009 he launched Bocaccio FilmWorks and Consulting where in 2012 he led efforts over 2 years to launch Jason Blum's, Blumhouse Television. In addition to a full slate, he served as Co-EP on the Syfy series, Stranded and is the same on a 10 episode commitment at MTV for Eye Candy starring Victoria Justice. He is also EP with Blum on the 8 episode order for South of Hell at WeTV with James Manos, Jr. writing and Eli Roth directing. He also Consulted for the Discovery Channel where as Consulting Producer he oversaw development and production of the 6-hour event series Klondike written by Paul Scheuring and EP'd by Ridley Scott's, Scott Free for eOne Television.
As a Producer, Mr. Bocaccio has a number of projects in various stages of development at networks as diverse as Syfy, Vh1, Sundance, A&E, Animal Planet and Discovery. He was an EP on Normal, a recent Pilot at Lifetime that was created by Michael Sardo and starred Carrie Ann Moss with Tim Busfield helming.
Lastly, since 2011 he has been a fulltime Assoc. Arts Professor at his alma mater, the Tisch School of the Arts at NYU. Now based in California, Mr. Bocaccio and his family reside in Los Angeles.