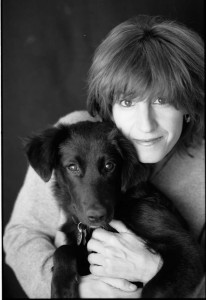 The Hollywood Literary Retreat was founded in 1990 by Lynn Isenberg, Author, Screenwriter, Producer, Speaker, Media Consultant & Adjunct Professor at LMU. The concept for HLR was born when Isenberg combined her desire to recreate her beloved NELP experience (UofM's New England Literature Program) with a chance visit to the National Storytelling Festival. Isenberg produced eight HLRs at Zaca Lake, CA and twelve Hollywood creative skills seminars in Detroit and LA. HLR was operational from 1990 – 2000 and in 2005.
Isenberg took a hiatus to focus on her own intellectual property and racked up multi-media credits as a writer and executive producer. Her credits include "True Vinyl" starring Romany Malco, Eric Szmanda, Bree Turner; "I Love You to Death" starring Kevin Kline, Tracey Ullman, Keanu Reeves; "Youngblood" starring Rob Lowe, Patrick Swayze, Cynthia Gibb; the popular TV series "i::Design" on The Fine Living Network; business development, brand strategist for three dot com start-ups (StreamSearch, Zoom Culture, OurStory), Showtime Network's "Bordello"; seven novels, two non-fiction books, two children's books, "The Funeral Planner Digital Series" featuring Joss Stone, and six websites including TheTributeNetwork.com and LightsOutEnterprises.com. She has been a spokesperson for the National Hospice Foundation and appears on the Today Show, Early Show, NPR, The New York Times front page style section, Business Week, MSN.com, and in international media in South Africa, Israel, Russia, and Canada.
Isenberg is a Life Celebration Expert in partnership with 1800Flowers.com. She's crafted and closed over 20 multi-national deals for multi-media content she has created and/or represented, marketed, and distributed with companies such as 1800Flowers.com, GoDaddy.com, Shutterfly.com, The Dignity Memorial Network, Legacy.com, Forethought Financial Group, and Petco. She is collaborating with award winning director Donald Petrie (Miss Congeniality, How to Lose a Guy in Ten Days…) adapting her novels into film and TV.
She holds a B.A. in English, Language & Literature with a Minor in Film Studies and MBA audit from the University of Michigan and a Masters degree in Spiritual Psychology from USM. She's taking all her knowledge and wisdom, and as charged by Iyanla Vanzant, is taking it to the streets. Isenberg is a also contributor to the Huffington Post.